You think having a Little Sister means having to be accomplished, responsible, and serious. 
Really, it means having chicken nuggets, dance parties, and some extremely cool matching bracelets. 
Having a Little Sister means having a little more fun. 
Our goal was to meet potential big sisters where they already were!  By giving the Boston bike-share system a makeover little sisters would love, we aimed to draw attention to the impact big sisters can have by just being there to do everyday activities with their littles.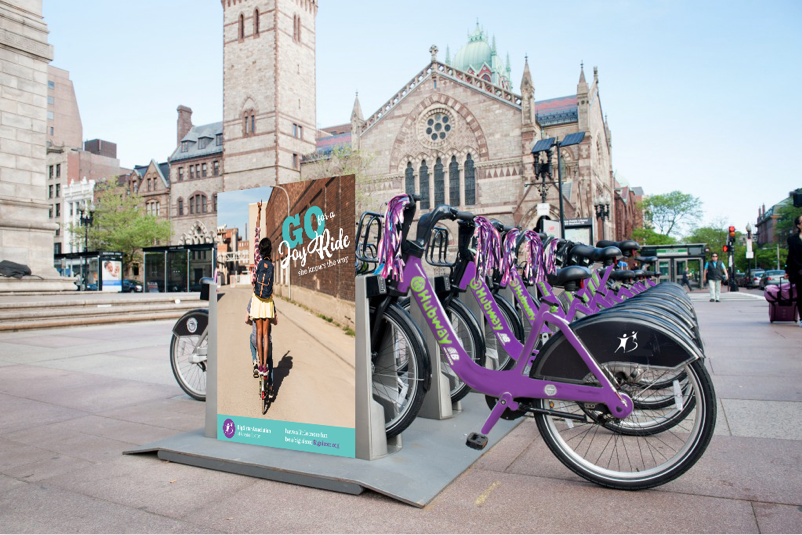 Potential big sisters are on the move!  Taking advantage of the "adult coloring" trend sweeping the nation, I designed a bus shelter ad using the technology of the Recolor app.  Women waiting for the bus on the way to work can take part in a virtual activity with a potential little sister: the two color *side by side*, then the little sister invites her new friend to continue a journey she has already started.